Vol. 2 No. 1 (2020): Journal of Praxis in Higher Education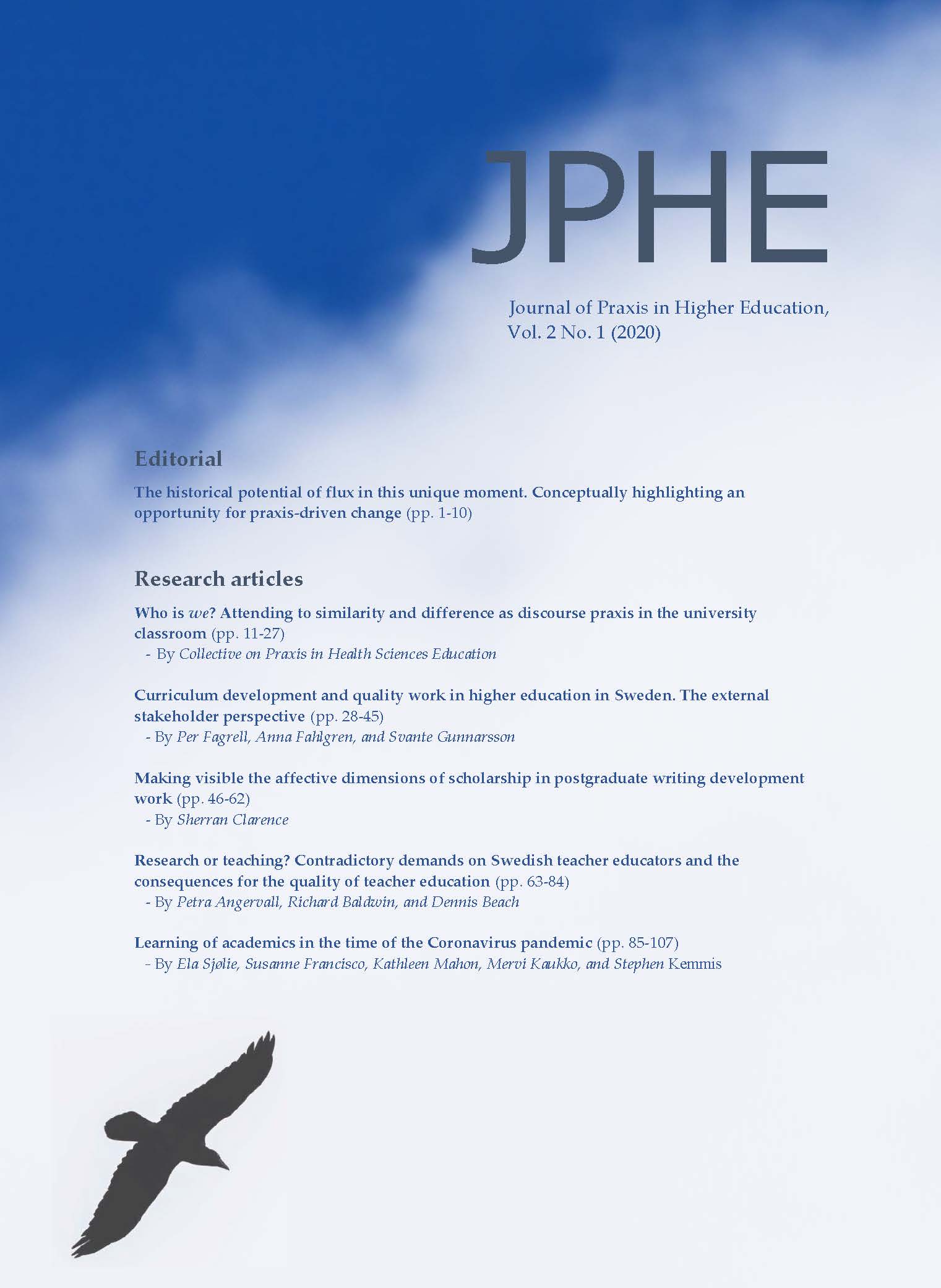 The historical potential of flux in this unique moment. Conceptually highlighting an opportunity for praxis-driven change.
The second edition of a new journal is sometimes the toughest. The honeymoon excitement and energy of launching a brand new journal evaporates, and the journal is no longer new. It also does not help if you are trying to put together a second issue at the end of a semester and academic year, when many of us are in the middle of final exams, course assessment and thesis evaluations. And it really does not help if a global pandemic breaks out and turns higher education upside down... read more.
Full Issue