Curriculum development and quality work in higher education in Sweden: The external stakeholder perspective
Keywords:
Curriculum development; Quality; Higher education; External stakeholder
Abstract
This article provides an external stakeholder perspective on the influence of higher education in Sweden, exploring their views on curriculum development and quality work at the programme level. Semi-structured interviews with a selected number of representatives of external stakeholders involved in various educational areas were conducted at seven higher education institutions. The participants argued that changes in their business sectors, and subsequent changes in the knowledge and skills in the labour needed, should encourage higher education institutions to adjust and develop their programmes. They did not anticipate or demand immediate changes in response to their comments, nor did they see themselves as a part of any quality assurance scheme. Uncertainties about the internal decision-making process and organisation in higher education institutions apparently do not facilitate external stakeholders' understanding of their role in the larger scheme. However, all informants had comments on quality in higher education, perceiving it predominantly as something connected to the world of work. The practical implication of this study is that curriculum development at higher education institutions would benefit from communicating the internal decision-making processes to external stakeholders and agreeing on the expectations with them, in collaboration.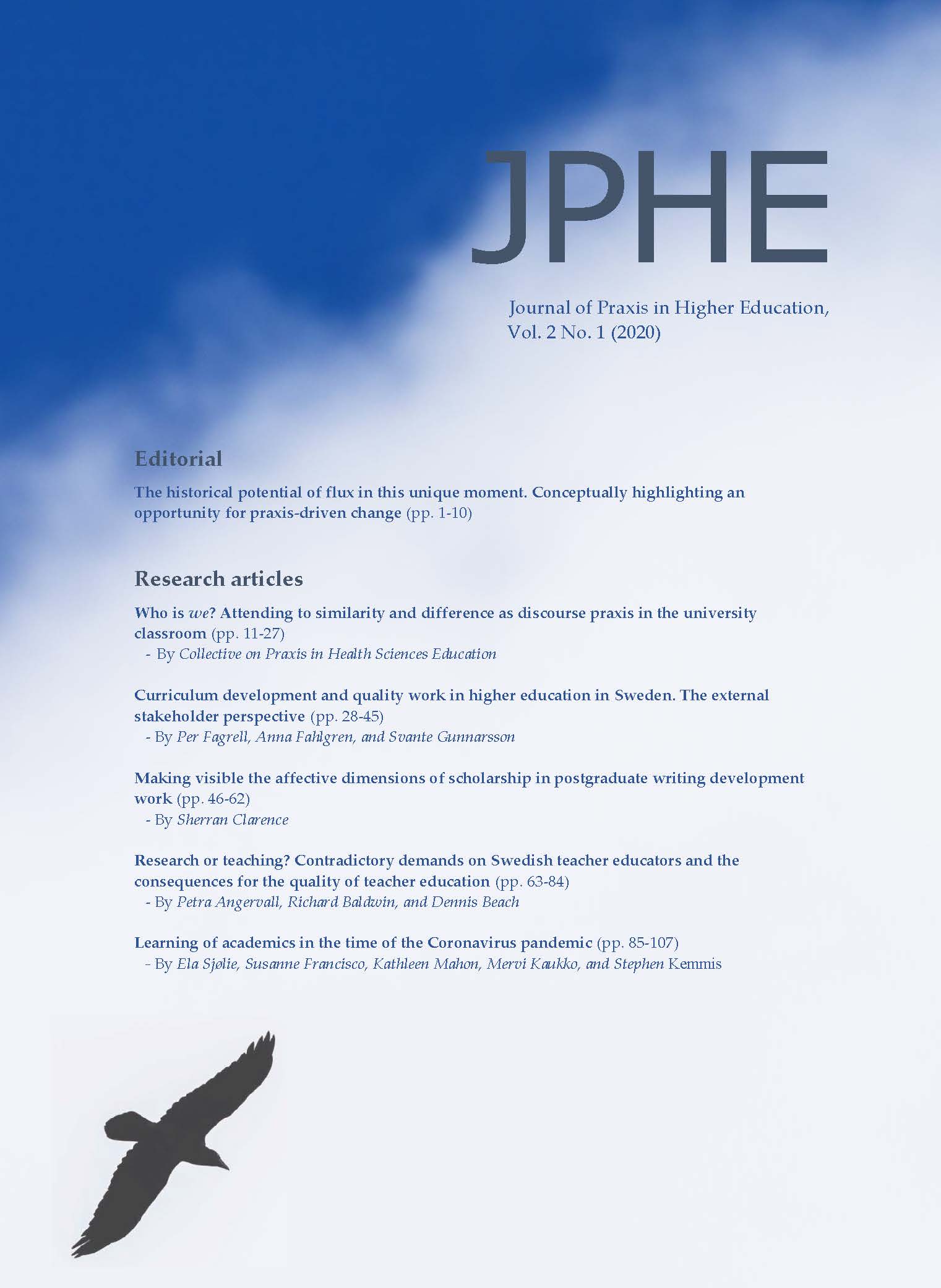 Downloads
Section
Research Articles (peer-reviewed)