Learning of academics in the time of the Coronavirus pandemic
Keywords:
practice architectures; practice theory; professional learning; Coronavirus pandemic; higher education
Abstract
This article explores academics' learning. Specifically, it focuses on how academics have come to practise differently under the abrupt changes caused by responses to the Coronavirus pandemic. We argue that people's practices—for example, academics' practices of teaching and research—are ordinarily held in place by combinations of arrangements that form practice architectures. Many existing practice architectures enabling and constraining academics' practices were disrupted when the pandemic broke. To meet the imperatives of these changed arrangements, academics have been obliged to recreate their lives, and their practices. We present case stories from four individual academics in Norway, Finland, Sweden, and Australia. Building on a view of learning as coming to practice differently and as situated in particular sites, we explore these academics' changed practices—working online from home with teaching, research, and collegial interactions. The changes demonstrate that academics have learned very rapidly how to manage their work and lives under significantly changed conditions. Our observations also suggest that the time of the Novel Coronavirus has led to a renewal of the communitarian character of academic life. In learning to practise academic life and work differently, we have also recovered what we most value in academic life and work: its intrinsically communitarian character.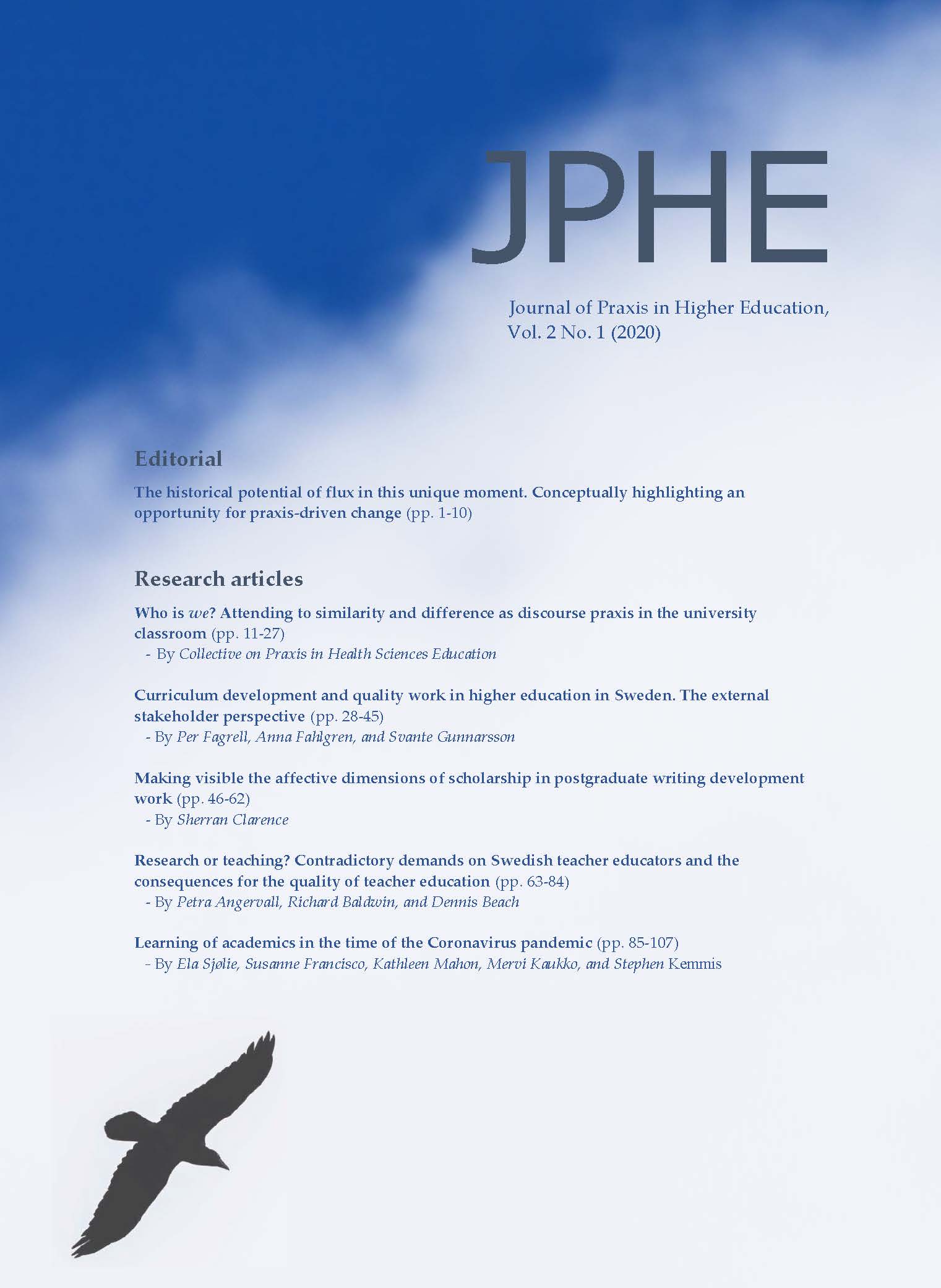 Downloads
Section
Research Articles (peer-reviewed)