Insights into teachers' views on sharing ways of knowing and ways of teaching between and beyond existing disciplines
Keywords:
collaboration with society; open practices; professional development courses; societal challenges; trading zones
Abstract
Since academic teachers belong to different disciplines and thus discourses, they have different ways of knowing and teaching. Recent societal challenges call for thinking beyond boundaries and re-visiting academic practices. The purpose of this study is to investigate how academic teachers view sharing of knowledge and teaching. The study is based on survey data from eight faculties and interviews of teachers from each of these faculties at the University of Gothenburg. The results show that professional development courses in higher education teaching and learning, as well as open practices, and collaboration between academic disciplines and society are practices, which Galison (1997) termed trading zones. These trading zones are sources of learning to theorize and to facilitate exchange among peers with the potential to develop knowledge, identity and moral commitments necessary to address societal challenges. Further, the results suggest that universities need to scaffold these sharing practices. The findings inform how academic teachers' practices can be transformed into sharing between and beyond academic disciplines.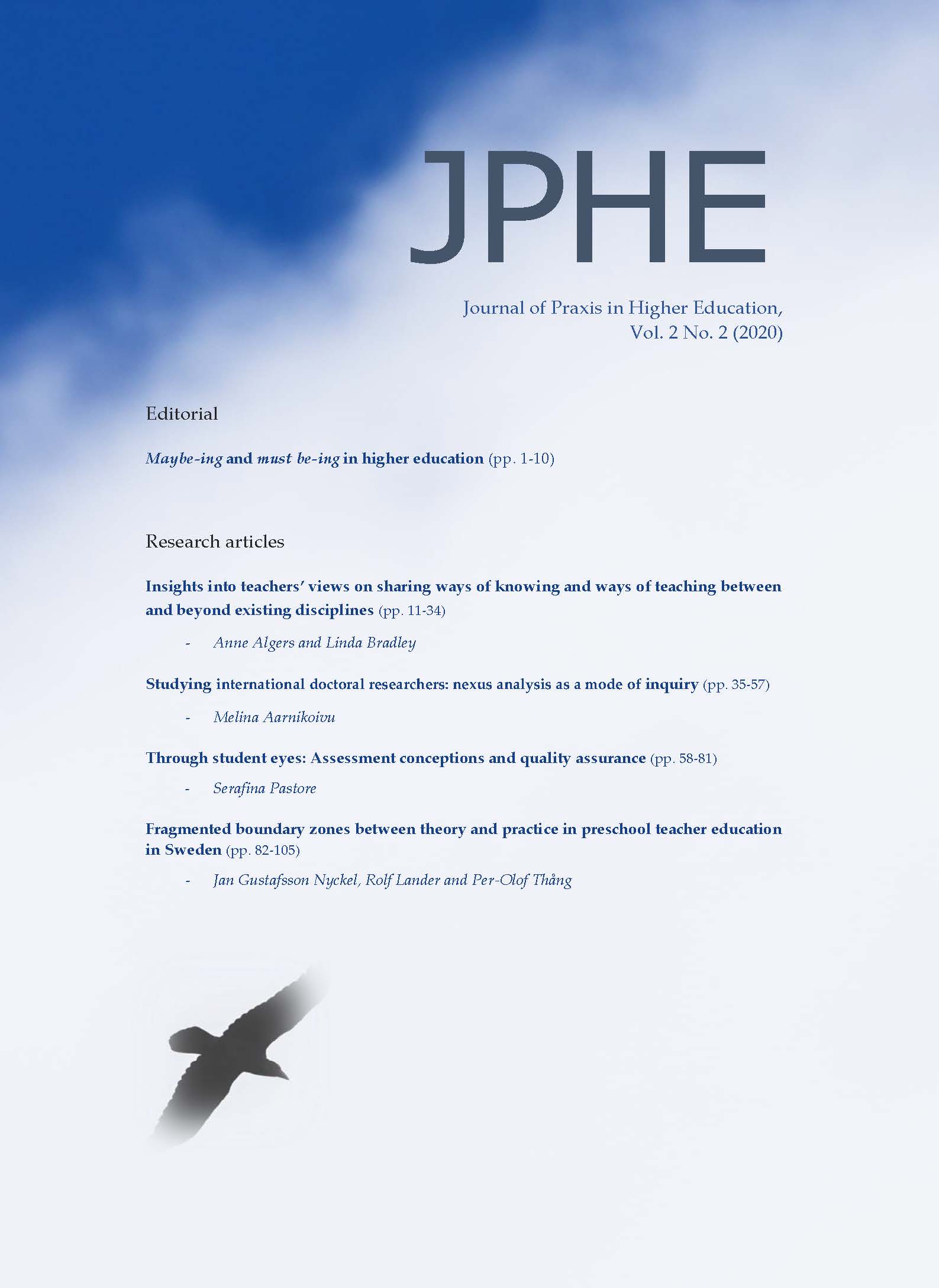 Downloads
How to Cite
Algers, A., & Bradley, L. (2020). Insights into teachers' views on sharing ways of knowing and ways of teaching between and beyond existing disciplines. Journal of Praxis in Higher Education, 2(2), pp. 11–34. https://doi.org/10.47989/kpdc88
Section
Research Articles (peer-reviewed)