Negotiating interculturality in internationalising higher education: a multi-voiced exploration
Keywords:
internationalisation, interculturality, interaction, intercultural learning, group work
Abstract
In this article, we examined an oft-observed 'interaction problem' in the internationalising classroom by adding some reflections on universities' internationalisation-interculturality praxis. Drawing on existing research and examples, we scrutinised the 'path' (multicultural interaction) and the 'goal' (intercultural learning) entailed in the 'problem' through the theoretical lenses of dialogicality, space and boundary. Our exploration suggests that the 'interaction problem' was possibly rooted more in the educators' discursive construction than in students' motivation. Meanwhile, the students' experiences showed that they may indeed have engaged with organic processes of intercultural learning through multicultural interaction, but the knowledge they consciously took away may have remained confined to essentialist understandings. For intercultural learning to be transformative, we suggest that it is crucial for educators to recognise themselves as intercultural actors (rather than experts) and reflexively engage with situated knowledge about interculturality emerging from local practices.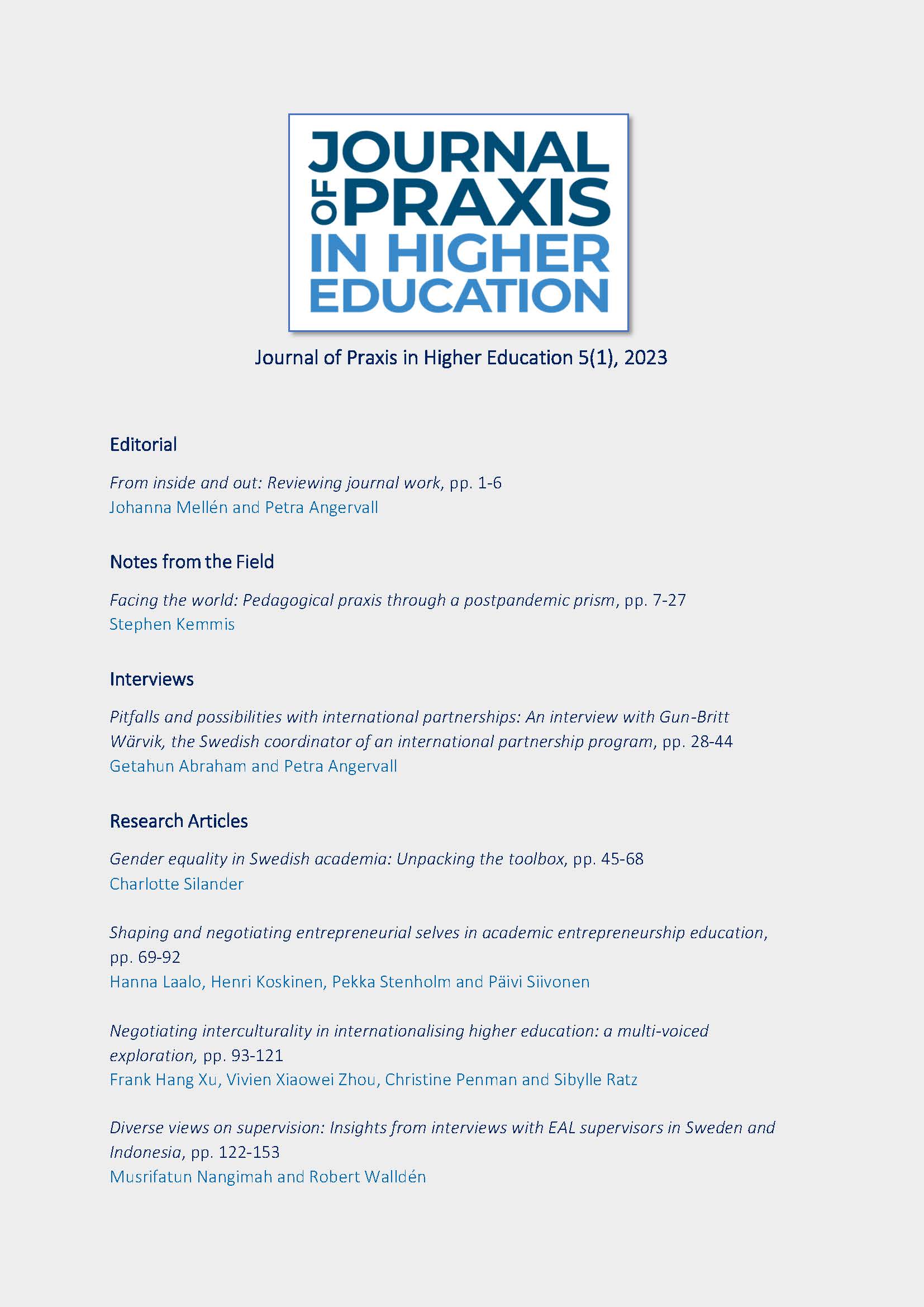 Downloads
Section
Research Articles (peer-reviewed)