Shaping and negotiating entrepreneurial selves in academic entrepreneurship education
Keywords:
higher education, entrepreneurship education, governmentality, entrepreneurial self
Abstract
Entrepreneurship education (EE) appears to be a way to extend the market orientation in academic education into pedagogical arrangements and students' self-understanding. This we argue based on a case study of a startup entrepreneurship course designed and promoted by the international Junior Achievement -network and organised co-operatively by four Finnish higher education institutions. We examine how the course practices aim to shape students' entrepreneurial mind-sets and behaviour. We are interested in how students internalise these practices and, specifically, how they challenge and resist the expectations placed on them. To answer these questions, we analyse the course materials and students' reflections from a governmentality perspective. We perceive EE as a governing technology which intervenes with the formation of subjectivity. Our study contributes to critical EE studies by showing how the pedagogical practices of the startup course utilise market logic in attempting to make students autonomous and proactive entrepreneurial subjects. Students seem to have internalised the favoured subjectivity, but they also subtly break the expectations when given a chance. Based on the study, we argue that applying market logic in the pedagogical practices of academic education tends to disregard and ignore the value of abstract theoretical cultivation and redefines the roles...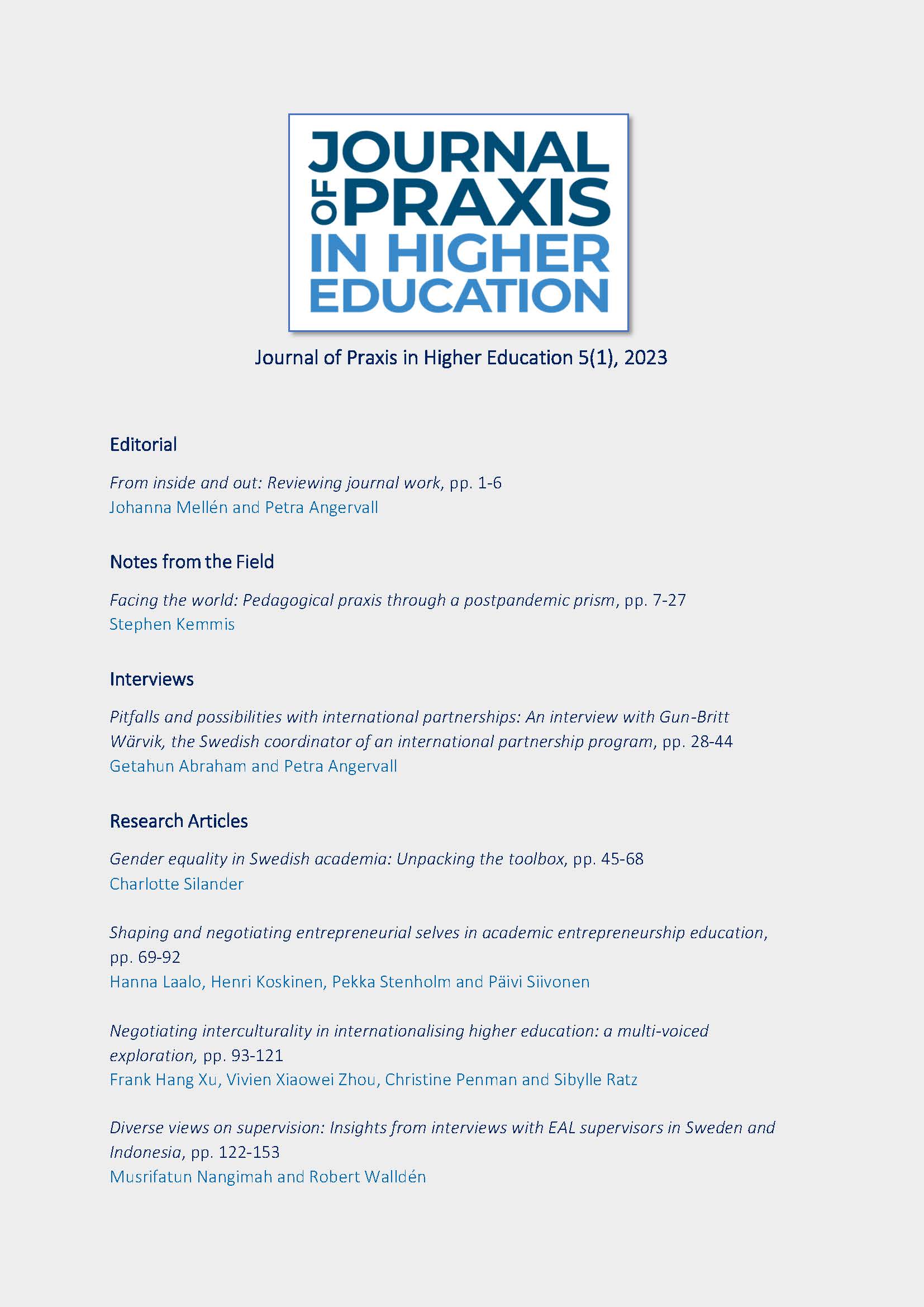 Downloads
How to Cite
Laalo, H., Koskinen, H., Stenholm, P., & Siivonen, P. (2023). Shaping and negotiating entrepreneurial selves in academic entrepreneurship education. Journal of Praxis in Higher Education, 5(1), 69–92. https://doi.org/10.47989/kpdc376
Section
Research Articles (peer-reviewed)