Understanding complexity in doctoral lifeworlds and impacts of advising ancestries
Keywords:
doctoral advising, intergenerational dialogue, mentorship, narrative inquiry
Abstract
This paper shares findings from an interview study designed to open up critical conversations on complexity in advising. Using a narrative inquiry approach to centre storytelling and personal experience as valuable knowledge, I interview advisors (both academic and unofficial) who were central to my own doctoral research journey, as well as former doctoral students of mine. The interview results are put in relation with my own critical reflection on my advising practices as an ethos, as opposed to a set of tasks or functions, and put into context with larger social concepts such as positionality. This new perspective is suggested as a supplement to complexify and expand earlier research on advising styles. Advising is characterised as deeply entangled with mentoring as well as teaching at large, and the paper concludes with identification of larger ethea, reflecting how advising practices are co-constituted in relation with a range of other factors, such as positionality, institutional and disciplinary context, the larger student lifeworld, and perspectives on teaching and learning.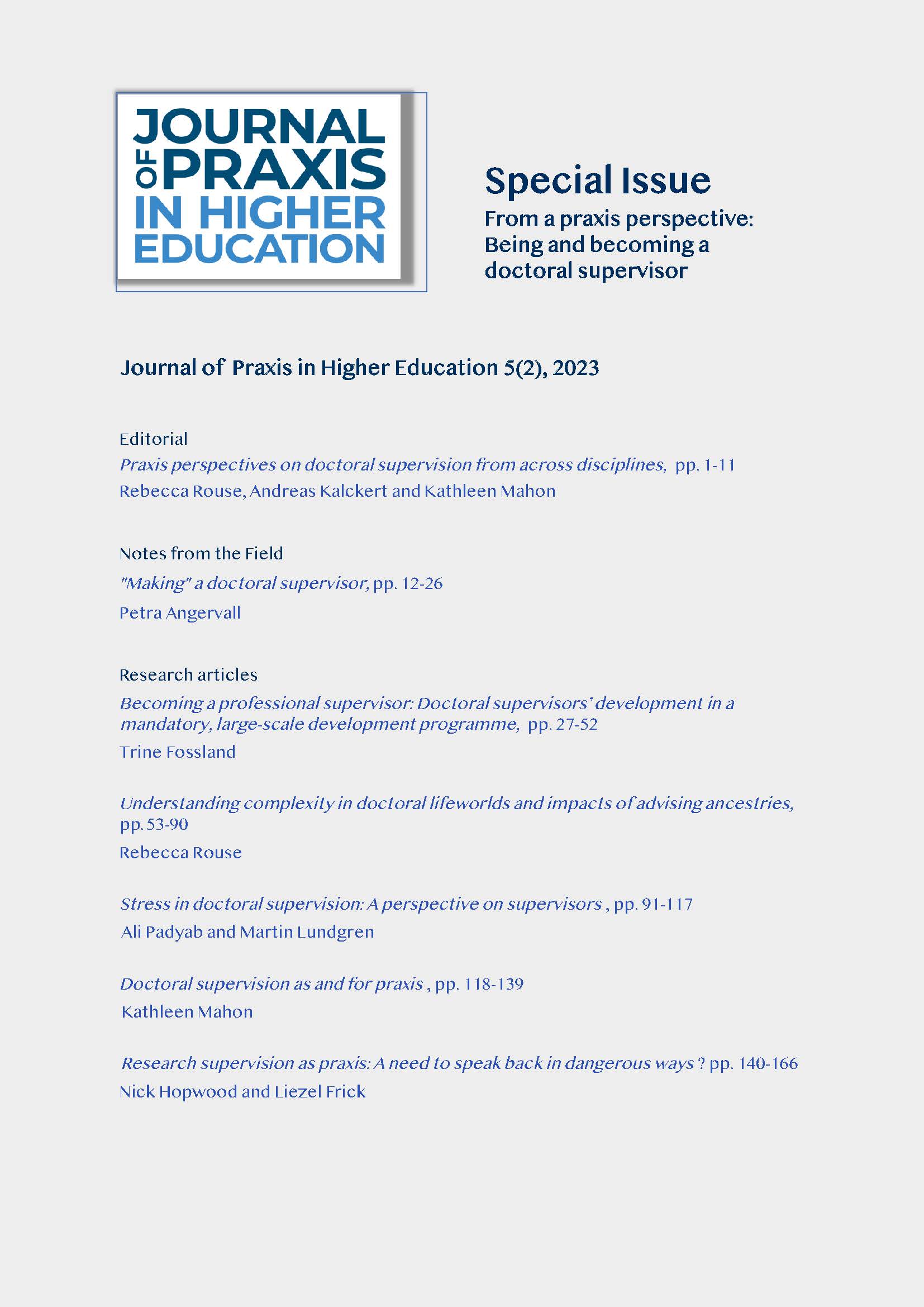 Downloads
How to Cite
Rouse, R. (2023). Understanding complexity in doctoral lifeworlds and impacts of advising ancestries. Journal of Praxis in Higher Education, 5(2), 53–90. https://doi.org/10.47989/kpdc308
Section
Research Articles (peer-reviewed)