Diverse views on supervision: Insights from interviews with EAL supervisors in Sweden and Indonesia
Keywords:
discourse models, supervisory relationships, supervisory roles, cross-cultural perspective
Abstract
Literature on thesis supervision emphasises collaborative approaches with strong and supportive relationships. Despite an increasing research interest in supervisory relationships, little cross-cultural research has been conducted on supervisory roles and relationships in expanding circle countries. This study explores how thesis supervisors negotiate different roles and relationships in supervision in English as an Additional Language (EAL) contexts. A multi-case study was employed in three contexts: a Swedish university, two Indonesian private universities, and an Indonesian public university. Semi-structured interviews were conducted with fourteen thesis supervisors. Thematic analysis and systemic-functional appraisal theory were used to analyse the discourse. Our findings revealed that supervisors expressed dealing with (a)symmetrical relationships with students and colleagues, dealing with different supervision roles, and managing priorities relating to intellectual development and instrumental goals. However, these dimensions of supervision were described differently in the three contexts. The Swedish supervisors expressed concerns about having weak authority; meanwhile, the Indonesian private supervisors described frustrated attempts to form a closer relationship with the students, whereas the Indonesian public supervisors reacted to students trying to become too familiar. Furthermore, supervisors in the three contexts had to take different unwanted roles in supervision. The article concludes with implications for understanding situated aspects of supervision.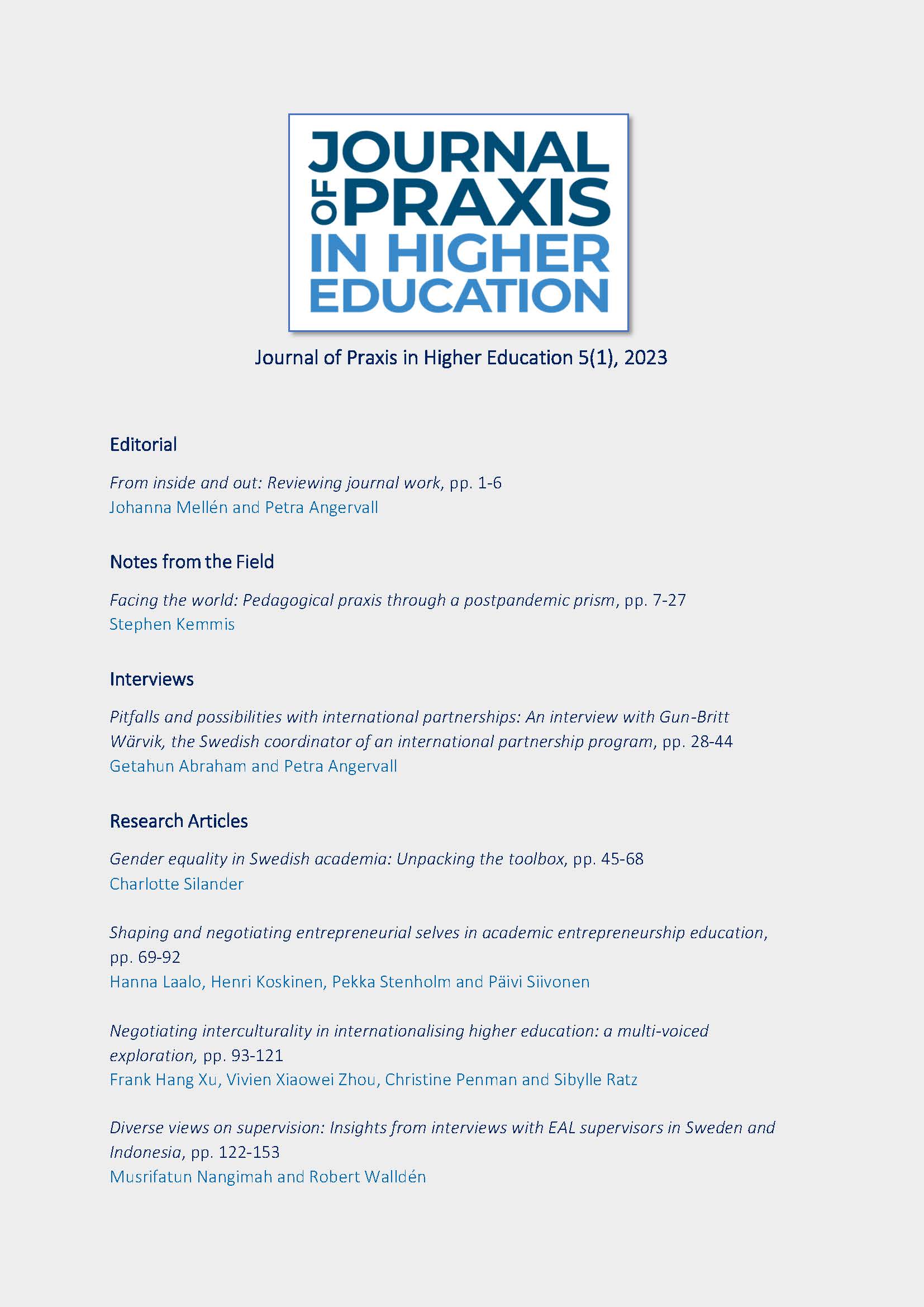 Downloads
Section
Research Articles (peer-reviewed)