Teacher educators' perspectives on shaping a preschool teacher education while dealing with internal and external demands
Keywords:
public good, student-centered learning and teaching, teacher agency, teacher education, webs of commitments
Abstract
Being a teacher educator (TE) of today is often described as a complex task. TEs have to deal with internal demands from students, colleagues and leaders and with external demands from state authorities when shaping the education programme in which they teach. The present article focuses on TEs in Swedish preschool teacher education and aims to explore how commitment to and demands, inside and outside the higher education system, are handled and reflected upon, specifically the demands on considering student-centred learning. Results from interviews with 10 TEs show a perceived lack of support from the faculty board and its office and how colleagues contribute to tensions but also are perceived as supportive colleagues to learn from. Results also show the TEs' efforts to overcome less desirable traditions. The combined results show how TEs are part of webs of commitments regarded as related fields and threads dependent on each other rather than separate parts, making the web/teacher education programme fragile. If any part breaks, the whole programme will be damaged. The discussion relates to how to overcome traditions and making actors in the programme shape a future-directed good education together.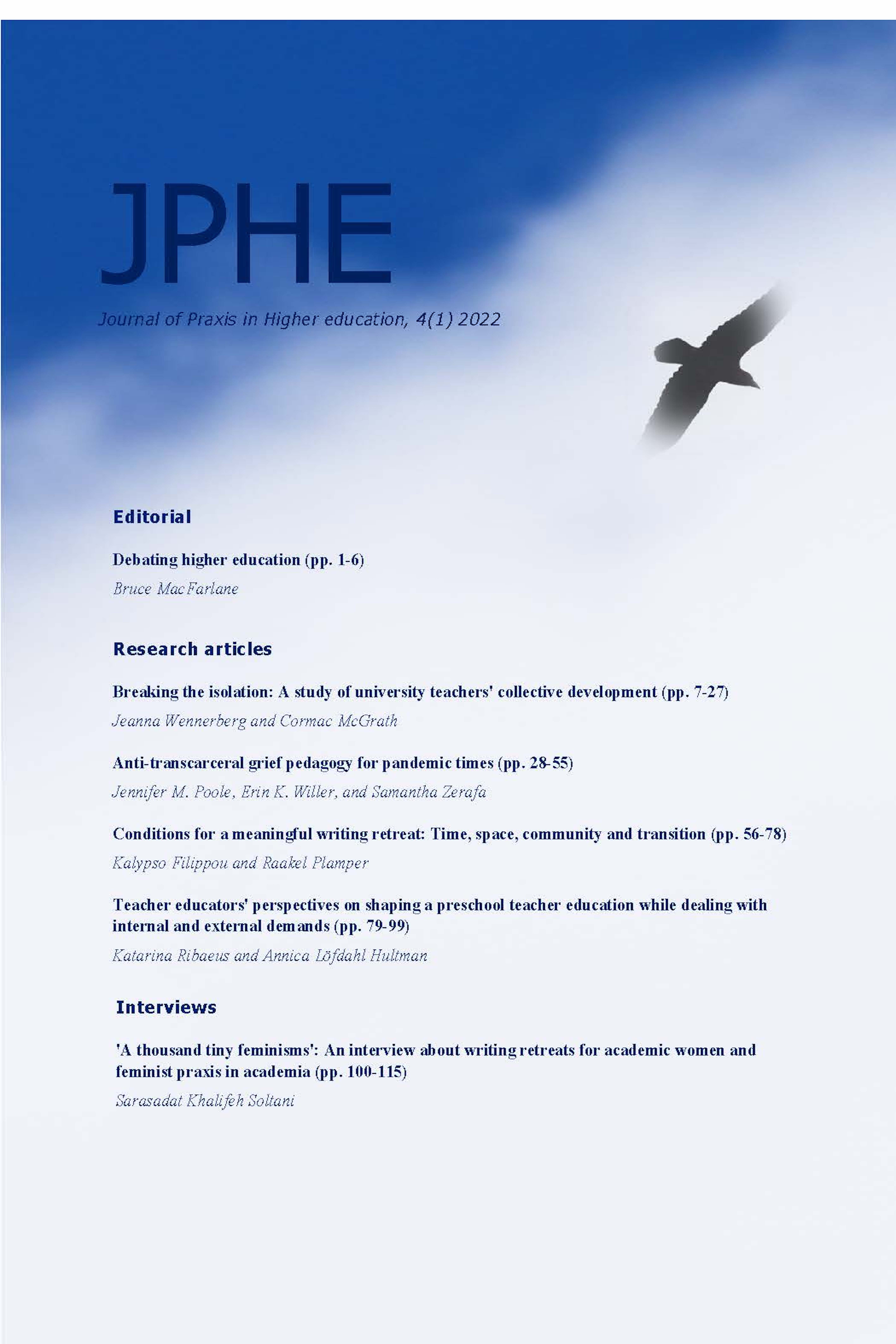 Downloads
How to Cite
Ribaeus, K., & Löfdahl Hultman, A. (2022). Teacher educators' perspectives on shaping a preschool teacher education while dealing with internal and external demands. Journal of Praxis in Higher Education, 4(1), 79–99. https://doi.org/10.47989/kpdc116
Section
Research Articles (peer-reviewed)