Fostering complex understandings of international business collaborations in the higher education classroom
Keywords:
bottom-up approach, case study, critical pedagogy, intercultural business communication, social and critical constructivist view of learning
Abstract
This article gives an account of how an intercultural business project was used as a case study in class without providing learners with theoretical information about national or work cultures prior to the session. By removing the focus from the essentialist view that misunderstandings on intercultural collaborations must be due to cultural differences, we provided the learners with a space in which to consider other interpretations, making more explicit the various communities to which an individual belongs. The extent to which the classroom session delivered on its aim of fostering a more complex understanding of international business collaborations is assessed based on learners' reflection notes and classroom discussions.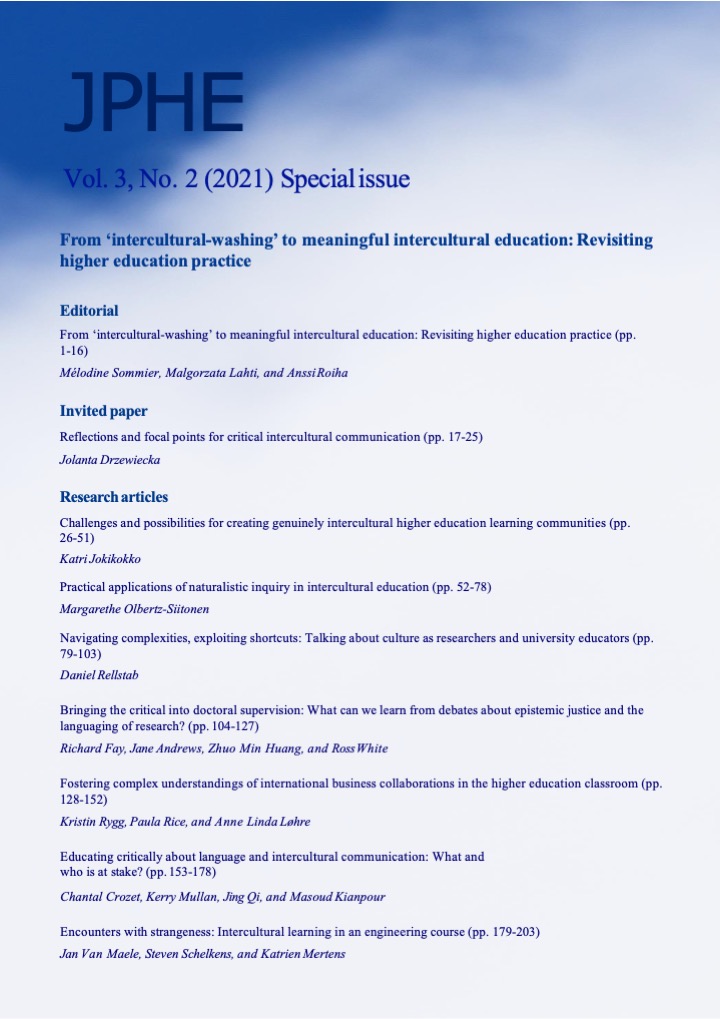 Downloads
How to Cite
Rygg, K., Rice, P., & Løhre, A. L. (2021). Fostering complex understandings of international business collaborations in the higher education classroom. Journal of Praxis in Higher Education, 3(2), 128–152. https://doi.org/10.47989/kpdc104
Section
Research Articles (peer-reviewed)