The (Trans)Formative Power of Purpose and Projectivity
Keywords:
social responsibility; professional responsibility; practical reasoning; agency
Abstract
The present study illustrates the educational power of purpose and projectivity if our aim is for students to become able to make socially responsible decisions and to act on their judgment. The study is based on interviews with academic teachers and analyses of course descriptions. Two empirical cases are analyzed through the lenses of 'practical reasoning' (Colby and Sullivan 2008) and 'agency' (Emirbayer and Mische 1998), and illustrate the formative and transformative potential of 'purpose' and 'projectivity' for students, disciplines, professions and society. The study contributes an empirical and conceptual basis for discussing what educating for social responsibility requires, and a framework for analysing and planning teaching.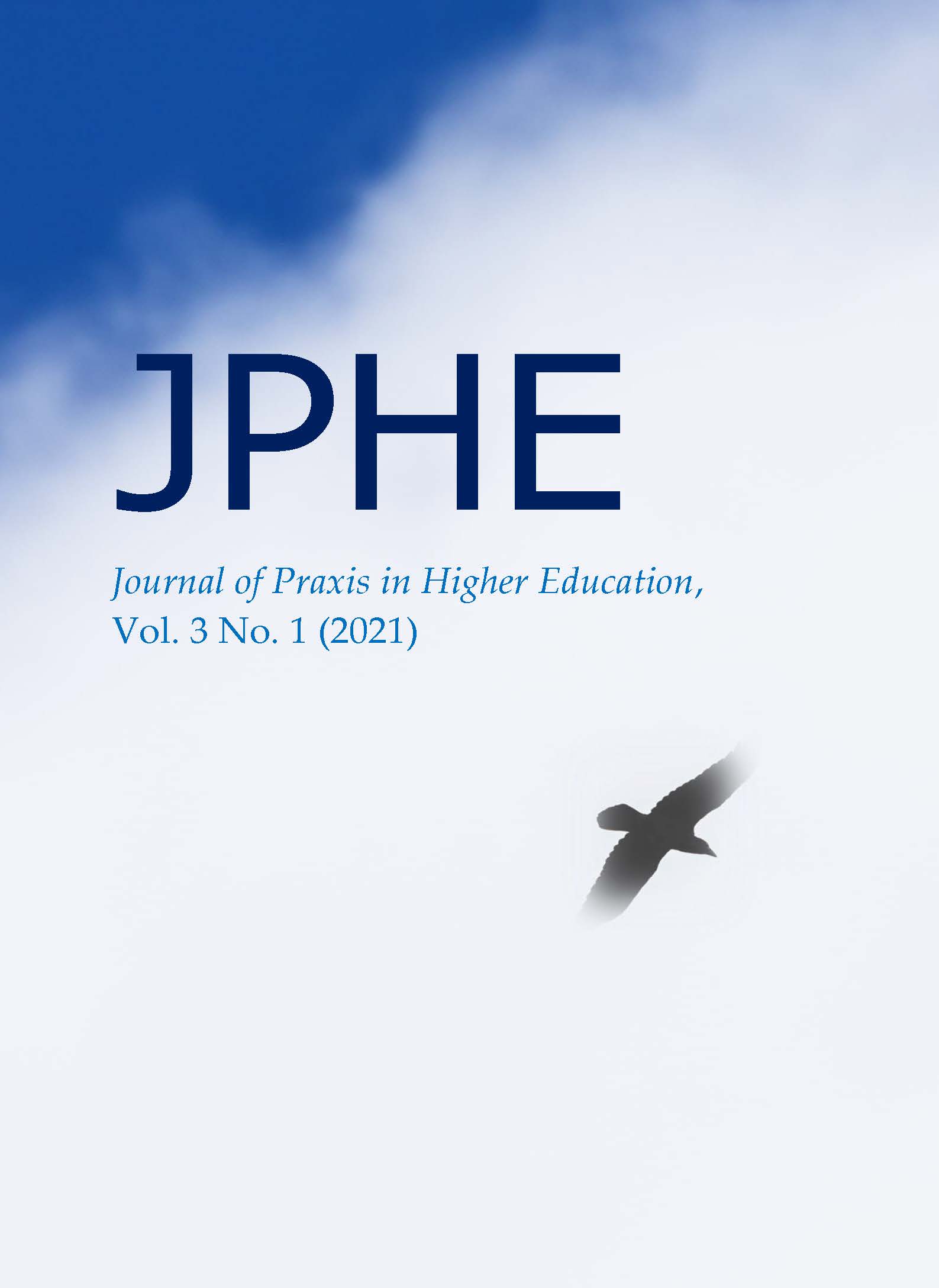 Downloads
How to Cite
Fremstad, E. (2021). The (Trans)Formative Power of Purpose and Projectivity . Journal of Praxis in Higher Education, 3(1), 26–48. https://doi.org/10.47989/kpdc101
Section
Research Articles (peer-reviewed)